🕑 Reading Time:
6
minutes
It goes without saying that seed-to-sale platforms for the cannabis industry are the talk of the town. Not only have these track and trace systems become a necessity from a regulatory standpoint, but they've quickly become indispensable tools to increase your company's overall efficiency. 
Join us as we dive into a host of seed-to-sale platforms, how you can benefit from them, and what they mean for regulators, consumers, and the cannabis industry.
First of All, What's Seed-to-Sale, Anyways?
If you own a cannabis-based business and you don't know what seed-to-sale systems are – you will soon enough.
Seed-to-sale platforms are a host of tools to ultimately track and trace the provenance of cannabis products. This suite of tools is mainly for regulators, cannabis cultivators, marijuana dispensaries, and eventually – consumers.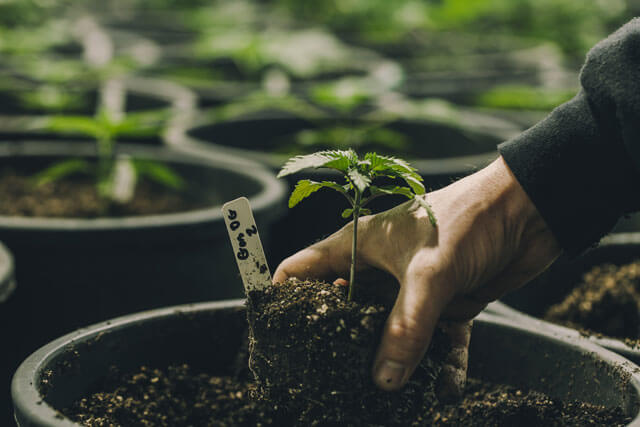 Seed-to-sale companies specialize in building the back-end infrastructure of the platform through countless lines of code. Once complete, they polish the front-end for a streamlined and optimized user experience. 
If your cannabis-based company is using a seed-to-sale platform, then you're interacting with the front-end user interface anytime you use the system. So, how does it work?
The basic idea behind seed-to-sale software is that it traces every movement of cannabis-based products. This allows a dispensary to verify the origin of a cannabis strain that they received moments earlier from a licensed distributor. Let's take a look at the 4 primary players who are tied together by this cutting edge technology.
The Producer
Everything starts with the producer. Cannabis cultivators label each cannabis strain and enter each phenotype and genotype into the track and trace platform. This means that once a seed is sprouted, it's immediately placed into the system. This system is updated at every stage of a plants' life, whether it's vegetating or flowering. 
The benefit for cannabis cultivators is that the track and trace system contains all information of each strain, which can include the ratio of nutrients that worked best for a given strain, or which phenotype proved to be the largest yielder. All of this information is clearly placed into a track and trace platform – which can streamline future grows, save money, and increase yields.
Once all of the cannabis products are processed and packaged, the packaging contains a barcode, QR code, or NFC-compatible reader. Once scanned via a mobile phone, a producer can immediately find the whereabouts of a product line once it arrives to a distributor.
The Distributor
Once a distributor receives a load of cannabis products, each package is scanned into a track and trace system. The inventory is immediately updated and is viewable among all parties involved. Not only does this remove the headache of finding out where a certain product is, but it also helps distributors know exactly what they are carrying.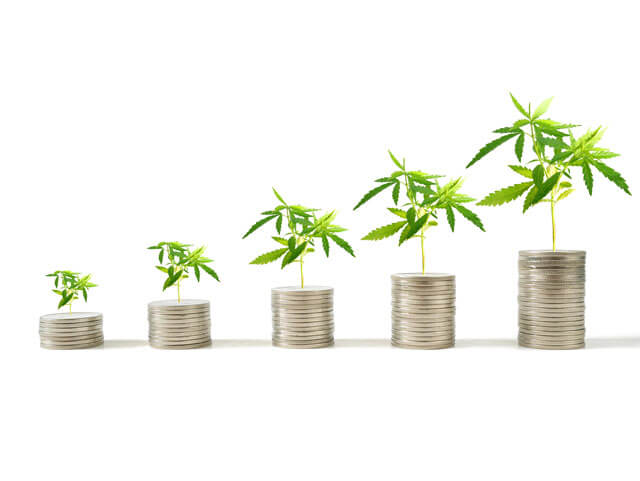 For a business owner of a distribution company, it can be incredibly stressful to hear about missed shipments, or worse, lost shipments. With a track and trace system that's GPS compatible, this isn't likely to occur. Instead, by using a track and trace platform, a distribution company can quickly locate their delivery vehicles. 
Once the inventory is dropped off at each location, such as a recreational marijuana dispensary, they can watch real-time as the dispensary updates the track and trace platform.
The Retailer
The retailer is a recreational or medicinal cannabis dispensary – or even a grocery store that sells hemp-related CBD products. Retailers have an incredible amount of liability regarding the products that they choose to carry, and thus, it's essential that they can trace the origin of each of their products. 
With a track and trace system, retailers will be able to update their inventory quickly. Since each package is scannable, the platform automatically updates the dispensaries' system. This is possible because of the interface of the entire dispensary is synched with the track and trace platform. This, in effect, saves time and money; and is invaluable to any dispensary owner.
Additionally, seed to sale integration proves that customers will gain a new level of transparency when shopping at their favorite dispensary. Since each package contains a scannable mechanism, customers can view where their product originated from. The beauty of a track and trace system is that, ultimately, customers can see each step that their product went through before landing in their hands. 
Once scanned, available are:
The name of the company that produced the product

Relevant legal information (license number)

Strain name

Product type (seed, clone, flower, concentrate, edible, or topical)

Production date

Shipping date

Net weight

Product count

Lab results (cannabinoid content, terpene content, residual chemical analysis)

Full history and timeline of each product
Additionally, cannabis retail outlets will sing songs of praise for track and trace systems due to their ability to integrate compliance mechanisms. Annual reporting of sales, purchase limits, automated data entry, and customer profiles are a few examples that track and trace platform provide on top of monitoring the movement of each and every marijuana-based product.
Ultimately, track and trace products enhance compliance, reduce costs, increase revenue, and promote a much more streamlined service to the customer.
The Regulator
Lastly, the regulator is tied to a track and trace platform because they are the entities that are ensuring a marijuana dispensary's compliance. The regulator's job is twofold: to ensure the safety of customers and to deter black market cannabis products.
If a marijuana product causes adverse health effects, regulators can pinpoint the offending product instantly. If regulators perform an audit of cannabis products, they'll quickly find if any marijuana inventory in a dispensary has black market origins – due to it not being traceable. 
Regulators are continuously seeking offenders in the marijuana industry, which means it's become increasingly essential to integrate a seed to sale platform into your business. Legal cannabis sales have become a significant focal point of lawmakers, and regulators will become even more strict as black market cannabis sales continue to outperform legal sales.
The Need For Seed to Sale Integration
Traceability ultimately benefits cannabis-based companies due to the overwhelming laws that regulate them. Accountability goes both ways, but with the all-seeing-eye of track and trace platforms, nothing will slip through the crack.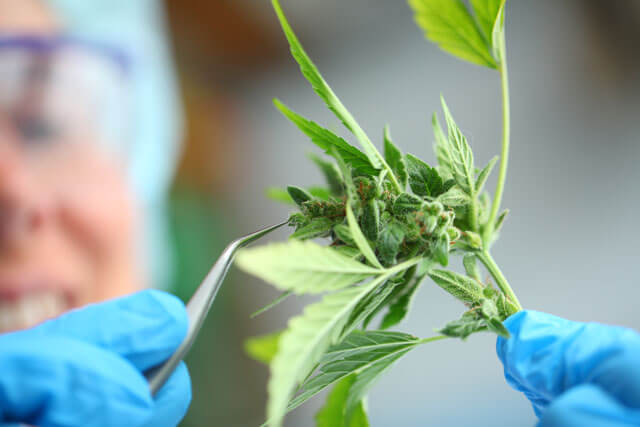 As a cannabis business owner, you should be excited about this new tool that's taking the marijuana industry by storm. Increased compliance, customer safety, and revenue are the three pillars that are directly associated with seed to sale platforms – let's take a look at each. 
Compliance
As previously stated, regulators are going after any cannabis company that isn't compliant. Cannabis laws are continuously changing, and seed to sale platforms will save you a massive headache. This is because they will automatically adjust to keep you compliant in the eyes of regulators. 
For dispensaries, each sale is automatically recorded, as well as to whom it was sold. This also means that annual or monthly reports are generated at proper times, which saves you time and money from necessitating an accountant. 
A primary reason why states throughout the United States have allowed cannabis companies to thrive is because of the tax revenue that they generate. As we've seen in the last year, black market sales have utterly dwarfed those of legal cannabis sales. This has automatically made seed to sale platforms a top priority of regulators. By integrating a track and trace system now, you'll stay ahead of the regulatory curve.
Customer Safety
This should be every cannabis company's top priority. Without safe products, regulators would never allow the use and sale of cannabis. It should be in everyone's interest to adhere to customer safety, and track and trace platforms are the answer.
At all ends of the supply chain, the track and trace platform is updated. If a product is found to have a problem, it can immediately be traced. This simple aspect is responsible for customer safety, which is vital in any industry. The wild west of cannabis products is quickly coming to an end, and it's essential that your company doesn't get left behind. 
Via scannable QR codes, customers will be able to quickly determine the strain type, cultivation information, and company information. This information will increase the trust of each of your customers, which increases the confidence in your brand; as well as recurring patronage.
Reduce Operational Costs
Regardless of the type of cannabis business you have – seed to sale platforms significantly reduces operational costs. 
By integrating a track and trace system into your business, you'll have a digital manager at your fingertips at all times. Whereabouts of inventory, annual reporting, compliance, accounting, system management, and much more are all taken care of with a seed to sale platform.
No longer will you need to scratch your head while searching through large stacks of paper for a single document. No longer will you pull out your hair when the dispensary you're partnered with claims that they didn't receive a shipment. All of these worries and more are instantly resolved with the use of a seed to sale platform.