San Francisco Dispensary
High quality cannabis delivery throughout San Francisco
and the northern peninsula!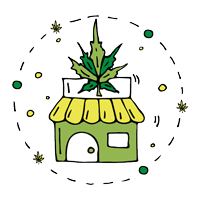 Open 7 days
For your convenience we open 7 days a week:
Store: Mon-Sun: 8AM – 10PM
Delivery: Mon-Sun: 9AM-9PM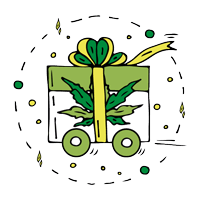 Deliver to your door
We deliver orders from $50 (depending on your location). Delivery available to San Francisco, Daly City, South SF, Pacifica and San Bruno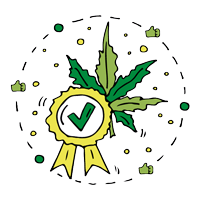 Quality
We offer only top quality cannabis products. Our professional staff is here to help you anytime.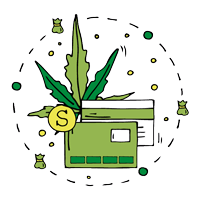 Accepting Debit Cards
No cash? No worries.
Shop in store pick up, or delivery!
Split cash/debit is not available.
About Mission Organic Center
Premier Cannabis Shop and San Francisco Dispensary
Mission Organic Center is San Francisco's premier cannabis recreational dispensary and delivery service.
Proud to offer our patients only the highest quality medical cannabis on the market!
Our cannabis club has in stock over 80 strains of premium cannabis flowers!
We also provide an array of name brand concentrates, edibles, cartridges, topicals, tinctures, pre rolls and quality CBD products.
Please note that we serve customers and patients 21 years of age and more.
Very friendly staff and their flower is very diverse and affordable! Like anywhere they have amazing petroleum but theirs are very nicely produced. You can really tell they use good flower. They have nice edibles as well.
Well worth the drive from mission. If you've never been to a store front, start here!!
– Walter R.

Always have great specials and friendly staff who are very knowledgeable if the products offered. You can basically mix and match any quantity you want even if it's only a gram. They are now also serving recreational use which easily gets them a 5 star rating. Highly recommend.
– Khalid EL Al-Siddiq
    Local Guide