San Francisco Dispensary
High quality cannabis delivery throughout San Francisco
and the northern peninsula!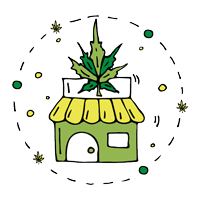 Open 7 days
For your convenience we open 7 days a week:
Store: Mon-Sun: 8AM – 10PM
Delivery: Mon-Sun: 9AM-9PM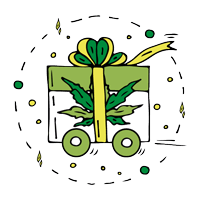 Deliver to your door
We deliver orders from $50 (depending on your location). Delivery available to San Francisco, Daly City, South SF, Pacifica and San Bruno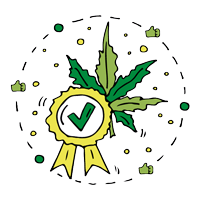 Quality
We offer only top quality cannabis products. Our professional staff is here to help you anytime.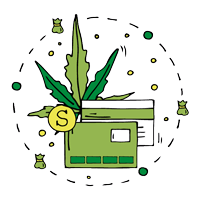 Accepting Debit Cards
No cash? No worries.
Shop in store pick up, or delivery!
Split cash/debit is not available.
About Mission Organic Center
Premier Cannabis Shop and San Francisco Dispensary
Mission Organic Center is proud to deliver high-quality cannabis products across San Francisco. Our recreational dispensary carries only the highest quality products, which we can proudly declare as the winner of Best of Weedmaps 2021.
We also carry medical products for patients. Present your doctor's recommendation, and our professional staff will eagerly show you your best options. Learn more about our San Francisco dispensary and our dedication to cannabis delivery!
Very friendly staff and their flower is very diverse and affordable! Like anywhere they have amazing petroleum but theirs are very nicely produced. You can really tell they use good flower. They have nice edibles as well.
Well worth the drive from mission. If you've never been to a store front, start here!!
– Walter R.

Always have great specials and friendly staff who are very knowledgeable if the products offered. You can basically mix and match any quantity you want even if it's only a gram. They are now also serving recreational use which easily gets them a 5 star rating. Highly recommend.
– Khalid EL Al-Siddiq
    Local Guide

Can Tourists Use Dispensaries in California?
As long as you have a government-issued ID card that proves you are over 21 years old, you are welcome to enter our dispensary in Mission Street, San Francisco, CA. Be sure to present it as you buy the products you want or need!
Do California Dispensaries Take Debit Cards?
Yes, we accept debit cards as payment forms! You can rest assured that we never store your payment information when you purchase any product from our cannabis store. However, we do not accept split payments between debit cards and cash. For delivery orders, we will collect your payment once you receive your items. Browse our Mission dispensary listings now!
Can I Go to a California Dispensary Without a Card?
Yes, you can visit our cannabis club in San Francisco, California — even without a card. Your government ID is the only card that you will need. As long as you are over 21, present your ID when buying recreational cannabis products from our store.
How Many Edibles Can You Purchase in California?
Per California Health and Safety Code, you can purchase up to 28.5 grams of cannabis products and up to eight grams of concentrated cannabis. All products in our store have their net weights printed on the label for your convenience and confidence. You will also find how many milligrams of THC and/or CBD there are in each edible and package in total.
Where Can You Smoke in San Francisco?
Per San Francisco Health Code Article 19, you can smoke outside any building entrances, exits, operable windows, and vents only if you are at the curb of the nearest street, sidewalk, or alley. The curb must be within 15 feet of the building where you want to smoke. Otherwise, you are prohibited from smoking.
Does SF Have Dispensaries?
Yes, San Francisco is home to the best recreational dispensary in the state: Mission Organic. We proudly serve as the premier source of medical and recreational cannabis products that you can obtain in person or through delivery. Browse our shop now for your favorite products!
Do You Still Need a Medical Card in California 2022?
No, you do not necessarily need a medical card to purchase cannabis products in California for recreational or medical purposes. According to the California Department of Cannabis Control, you can get medicinal cannabis products as long as you have a physician's recommendation.
You can also use this recommendation to obtain a medical card to exempt your cannabis purchases from sales and use tax. Meanwhile, you only need to be at least 21 years old to buy cannabis for recreational purposes.