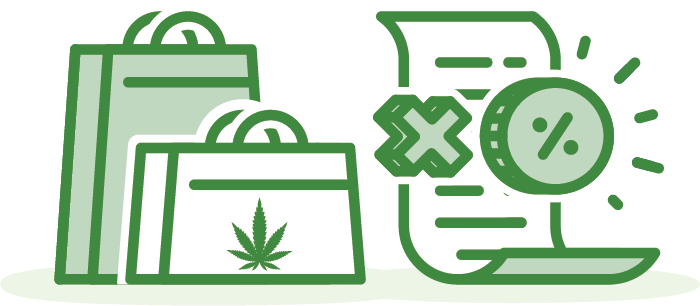 Mission Organic Loyalty Rewards Program
Sign up today and earn 2% cash back (store credit) on all purchases in-store  and through delivery.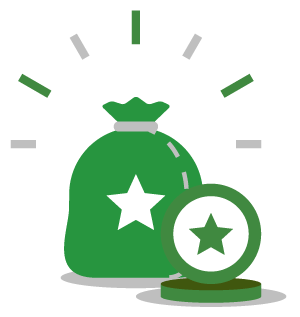 Sign Up
Sign Up online or in-store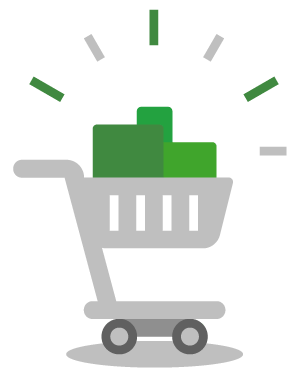 Earn Points
Get rewards for each purchase 1$ = 1 point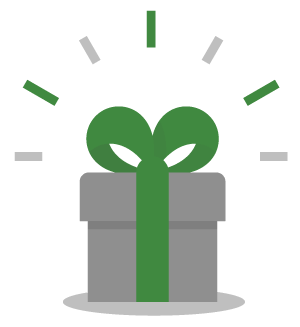 Please ask a budtender to sign-up. Every time you shop, be sure to let the budtender know you have an account.
In the future, if you decide to place an order through delivery, you'll need to upload a copy of your ID since this was not obtained when signing up at the store. Sign in with your phone number and request a one time use password.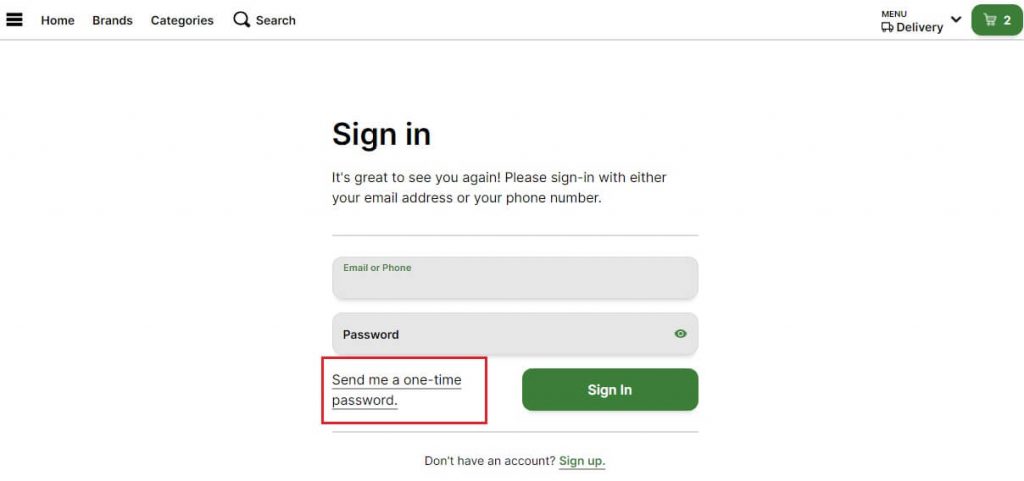 You'll receive a text which will allow you to access your account. You can also update your password at this time.
Please create an account on our website. When signed into your account, you'll be able to check and redeem your points upon checkout.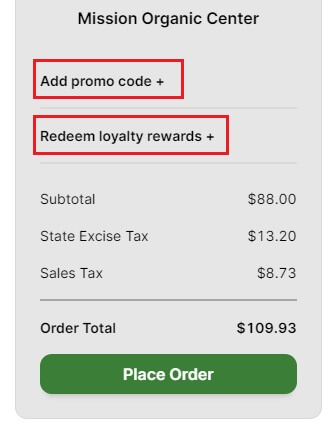 Please Note: in order for your points to be added, you must have an account with us. Creating an account entails giving a budtender your name, email address and phone number. With delivery, a valid ID must be uploaded. Each $1 you spend, earns you 1 point. You'll receive $0.02 cash back (store credit) for every point you earn.
Please reach out to us if you need further clarification or if you ever experience any issues. We're here to help.
Rewards Calculator
Enter your points:

---
You have $0 rewards.